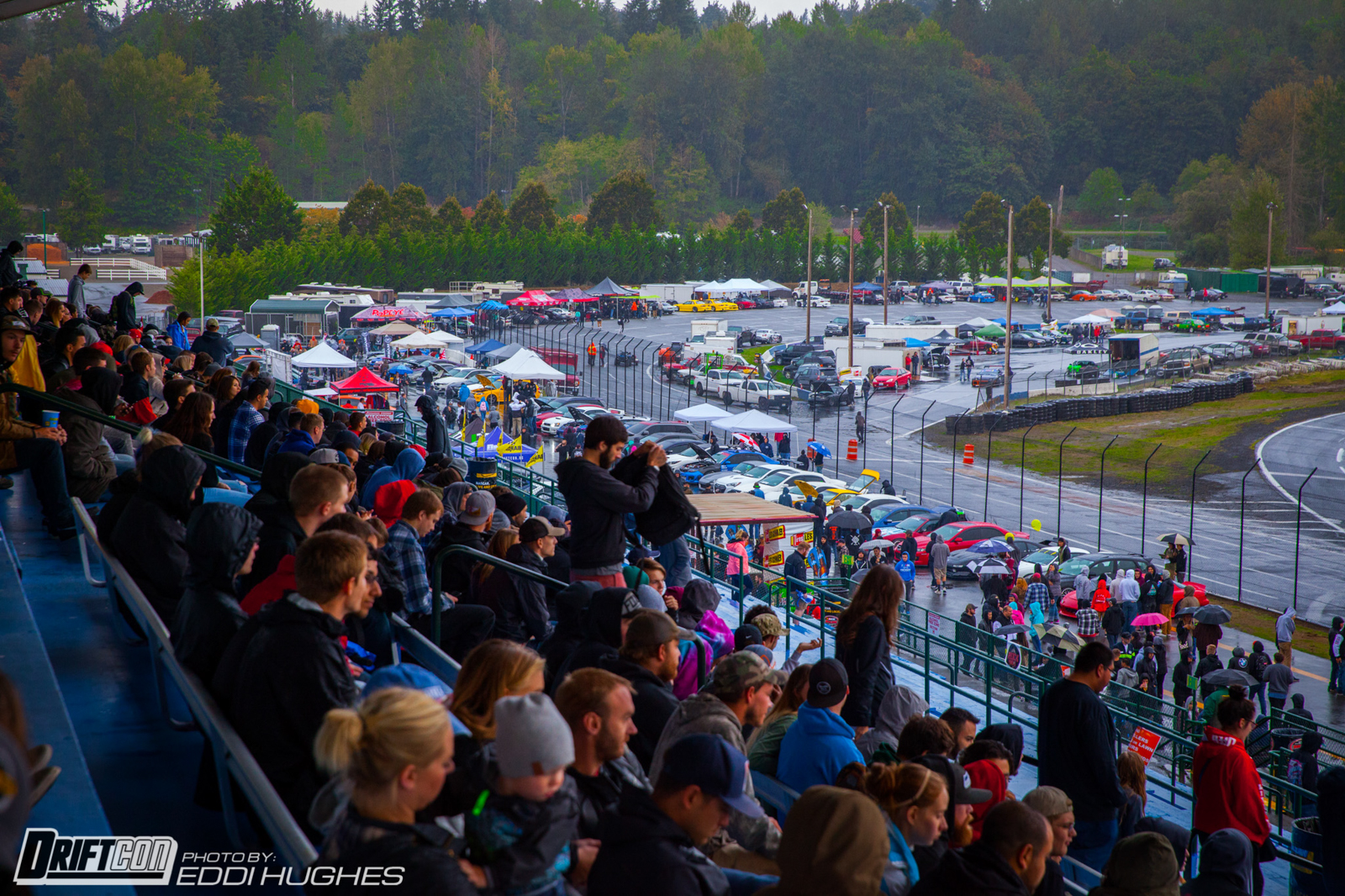 Entering it's fourth year, our DriftCon series held at Evergreen Speedway continues to grow both in size and scope every season. DriftCon Afterdark was no different – except for the inclusion of a significant amount of PNW rainstorms. Despite the horrible weather we almost surpassed attendance numbers from DriftCon in June which was incredible!
Photos by Eddi Hughes. Video by Tony Hamblin / Hamcreatives. Text by Matt Haugness.
This year DriftCon Afterdark consisted of a Great 75 Car Show, Pro Am round 5 on the 5/8th's bank, the Hoon-off Burnout Competition, and our DC Drift Games.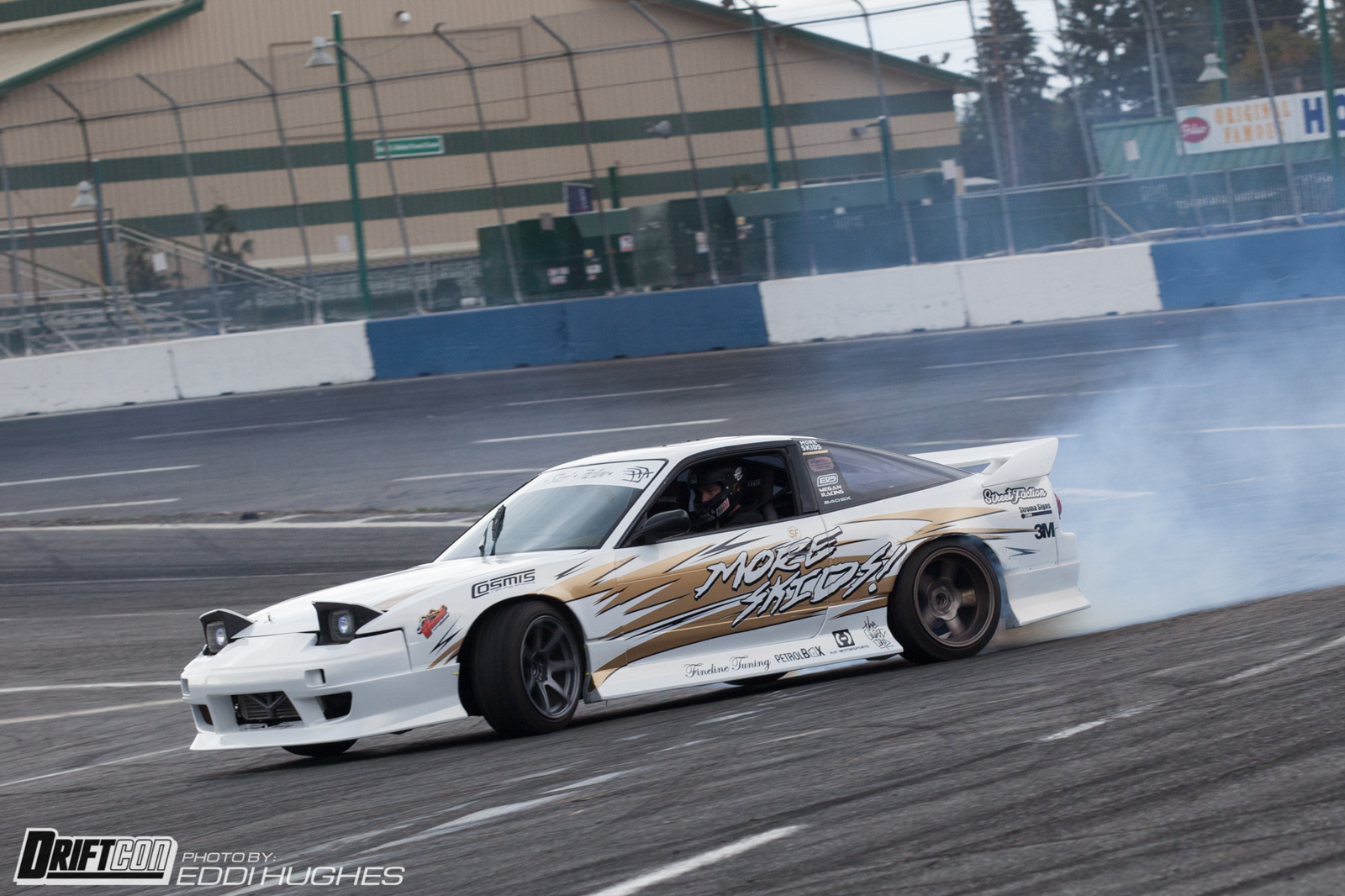 ProAm competition was intense with many drivers competing for the final EVD championship points. It came down to Matt Vankirk and Dalton Gernhart for the final battle and if Dalton won he would have taken the overall top spot. He ended up placing second overall with the top overall position going to Patrick Heald. Congratulations to Patrick and all of the other drivers who received their Formula Drift Pro 2 licenses.The DriftCon Drift Games returned with some tweaks to the format. The Parking Challenge and Drift Limbo were entertaining and exciting to watch once it got dark. New this year was the Big Entry Contest where the drivers were encouraged to charge as hard as they could at the initiation point. Lastly due to request, we did have a Team Tandem Showoff which was an informal version of our Team Tandem Competition. Overall we had the most drivers ever in attendance for the Drift Games with almost 60 cars on grid at times. Winners for the games can be found below.
Unfortunately due to the rain the Hoon-Off was canceled. It will be back in June 2018!
The car show was held alongside the track and again was limited to the "Great 75" so that we could have room for a large stage and dance area. With the show selling out about 3 weeks before the event the competition for these spots was . Some awards were determined by our traditional voting method but all of the Best of Show and Best Make awards were judged by our staff. Scroll to the bottom of this post to see a full list of the cars that won each award.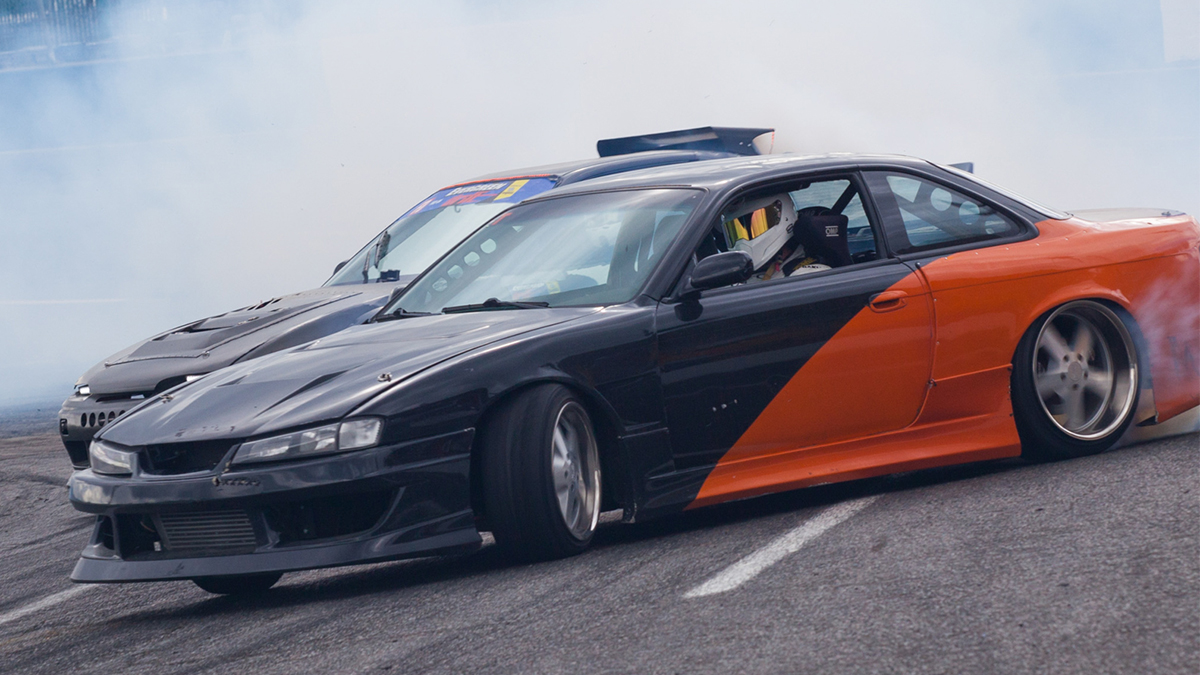 Thank you to everyone that attended DriftCon Afterdark 2017! We look forward to continuing these events in 2018 with your support!
ProAm Round 5 Podium Results
1st: Matt Vankirk
2nd: Dalton Gernhart
3rd: Lucas Dourado
Team Tandem Showoff Results
Winner: Mixed Breed
Parking Challenge Results
Winner: Daniel Barrett
Big Entry Competition Results
Winner: Chase Schmidt
Drift Limbo Results
Winner: Matt Vankirk
Hoon-Off Rained Out